Today we're announcing our most electrifying contest yet: show us your best builds using MACHINES!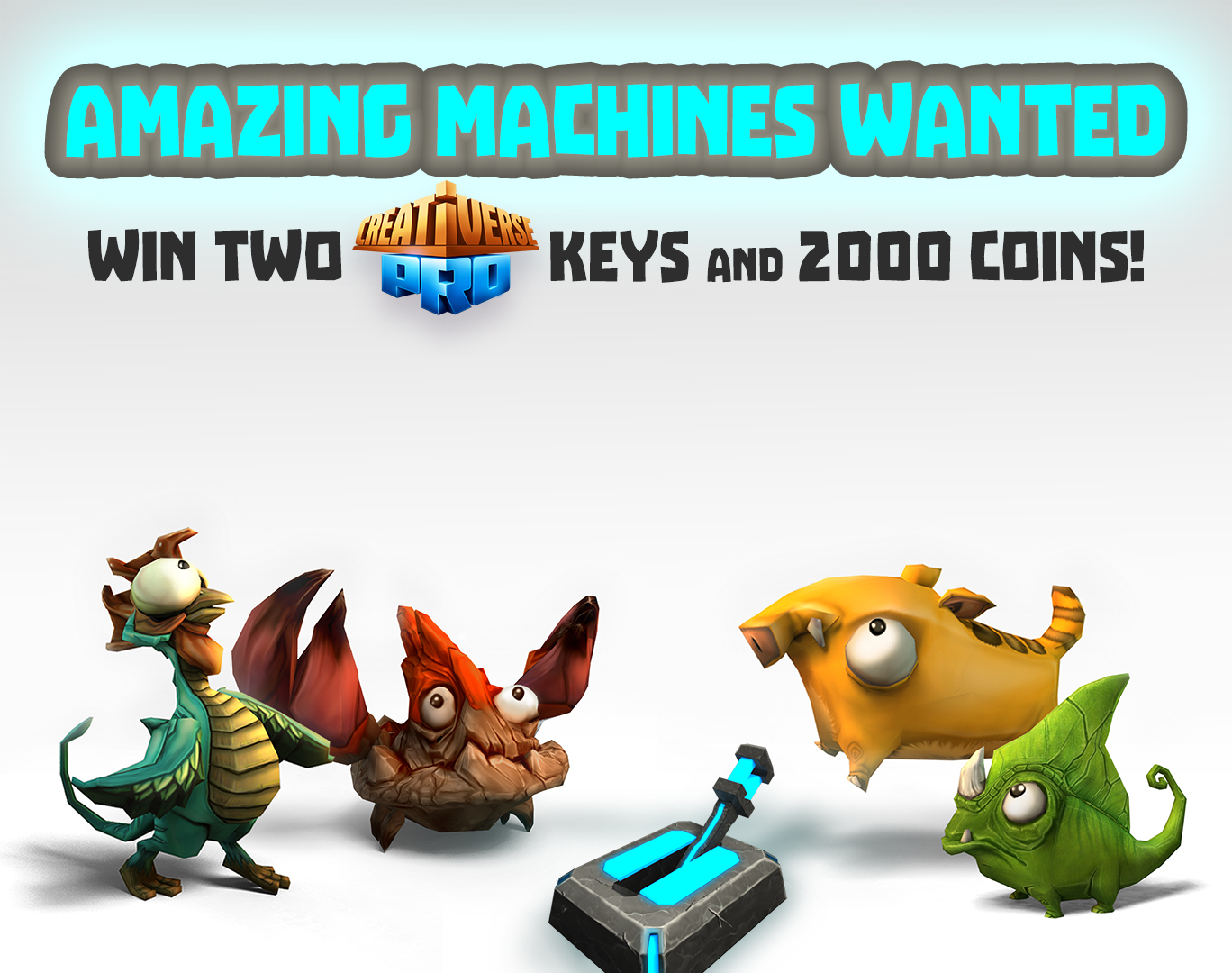 We're looking for projects that take machines to new extremes. What that means, precisely, is up to you! Contraptions, puzzles, games, traps, rides, elevators, light shows – anything that uses machines is fair game. And wiring novices, don't despair! Our guide to machines can help you start making connections in no time.

Prizes
On Tuesday, October 11, we'll select our favorite FIVE entries. The creators of those incredible machines will each receive:
TWO keys for the Creativerse Pro DLC (share 'em or keep 'em both for yourself);
And 2000 coins!
Submission Rules
Create something awesome with machines!
Take screenshots of your build, or make us a short video.
Reply to this contest thread with your entry, or tweet your entry to us @creativersegame with the hashtag #creativersecontest along with your Steam ID.
Deadline for entries is 10/11/2016 at noon CST.
Limit one entry per person.
It's ok to work together with others, but if you win it's up to you to share the prize.
Make sure you've registered your e-mail in Creativerse so we can contact you if you win.