If you've been paying attention to our recent UI changes, it should come as no surprise that a fresh coat of paint for the main menu was long overdue. It now has a polished, simplified layout featuring you (or more accurately your player character). It also has our new Public Worlds gallery where you can find and join worlds looking for newcomers, or set your own world as "Public" to list your world and recruit new adventurers. Plus, you can "like" your favorite worlds and use our improved search to find whatever special corner of the Creativerse speaks to you.
If you've been paying attention to us on social media, you'll know we recently asked what stairs, slabs and slopes YOU would like to see us add. The survey results are in, and so are the new blocks — 30 of them to be precise! Among the most popular requests were for Grass, Dirt and Glass versions. Great suggestions, everyone!
If you've been paying attention, R36 is dedicated to you players, especially those who pay attention. Thank you for the attention! As always, please share your feedback with us…
P.S. Watch out for the new CORRUPTED ROCKSTER! We hear he's a real grouch!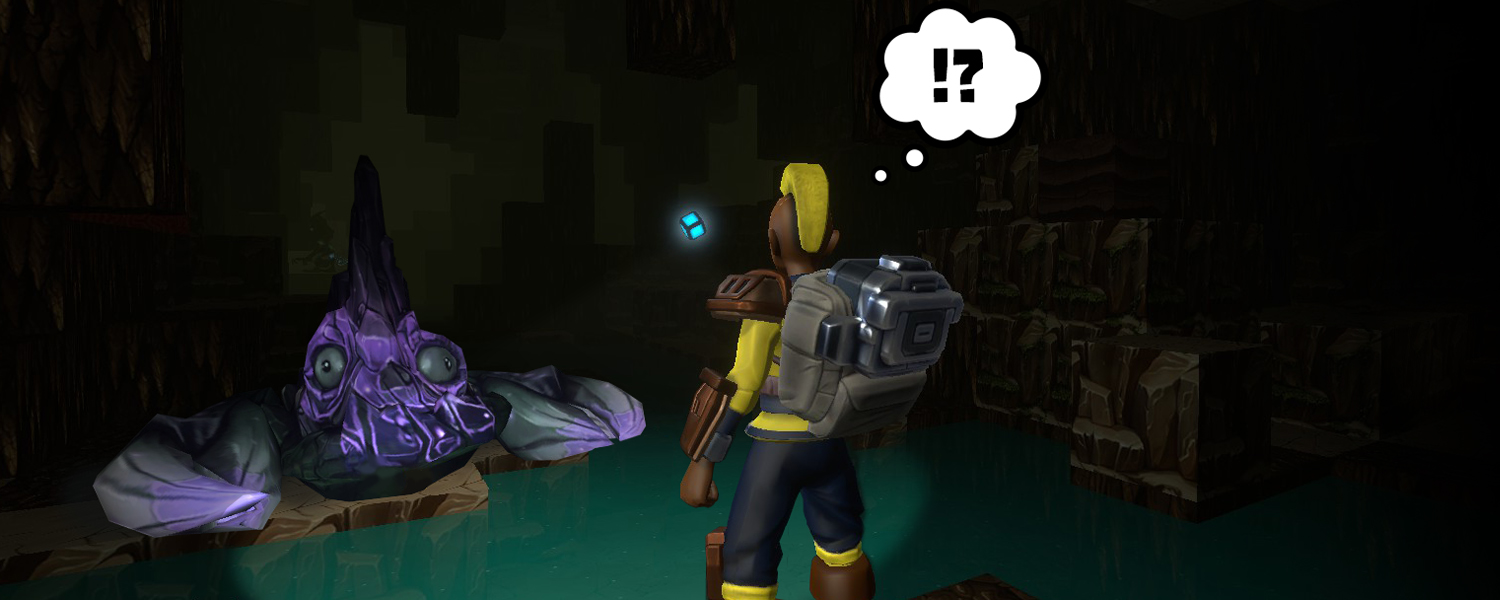 New Features and Content:
NEW Main Menu

Polished and simplified layout
Public Worlds page – Gallery of worlds open for anyone to join

"Public" option for world owners to join to the public gallery
World "tags" to improve discoverability
Option to "Like" public worlds

Video and audio options now available on main menu

New "Slabs, Stairs and Slopes" block sets, voted on by YOU!

Glass set
Dirt set
Grass set
Limestone set
Bedrock set
Peakstone set
Blue Adobe set
Red Adobe set
White Adobe set
Yellow Adobe set

New creature: Corrupted Rockster
New spawn effects on creatures
Improvements:
Improved effects for pulling and placing items
Better sword swing and hit visuals
Improved visual explosion for bombs
Additional effects improvements
Improved skybox with animated clouds
World search improvements

Use '@' to search by player (eg '@PlayerName')
Use '#' to search by world tag (eg '#PvP')

Adjustments to generic ingredient sorting
Improved responsiveness of melee attacks
Bugfixes:
Health bar no longer visible on pets
Fix for minor animation glitch on female character
Machine update order more deterministic (controllable by distance)
Fix for visual noise on edge of tar blocks
Other:
Haunted Nights content turned off